Kidder
Mathews
Overview
We know the West Coast. In fact, we're its largest independent commercial real estate firm. Our team boasts 900 local market specialists and top-producing professionals—serving out of 21 offices in Washington, Oregon, California, Nevada, and Arizona. The expertise of each local office is reinforced by the relationships, intelligence, and experience of our entire firm.
21

Office locations in Washington, Oregon, California, Nevada & Arizona
$8B+

Annual transaction volume.
460+

Commercial brokers
44 SIOR & 27 CCIM Designations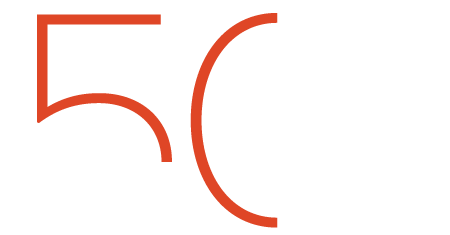 Kidder Mathews at 50
What does it mean to have our 50th anniversary? It means decades of creating and fostering our entrepreneurial and innovative culture. It means things like deep local knowledge, hiring top professionals, focusing on making sure our clients succeed. It means five decades of growth to 21 offices across the west. For 50 years, our clients have gotten the best of both worlds: independent counsel from well-informed professionals, working as part of the largest independent commercial real estate firm on the West Coast. 50 years strong, and we're just getting started.
Kidder Mathews Offices
Our clients benefit from Kidder Mathews' West Coast offices delivering their local expertise. We partner with brokers in each office to deliver market level insight to our clients, no matter where there investments take them.
Bellevue, WA
500 108th Avenue NE Suite 2400 Bellevue, WA 98004 425.454.7040
Olympia, WA
1550 Irving Street SW Suite 200 Olympia, WA 98512 360.705.2800
Seattle, WA
601 Union Street Suite 4720 Seattle, WA 98101 206.296.9600
South Seattle, WA
12886 Interurban Avenue South Seattle, WA 98168 206.248.7300
Tacoma, WA
1201 Pacific Avenue Suite 1400 Tacoma, WA 98402 253.722.1400
Portland, OR
101 SW Main Street Suite 1200 Portland, OR 97204 503.221.9900
Reno, NV
50 West Liberty Street Suite 900 Reno, NV 89501 775.301.1300
Carlsbad, CA
5927 Priestly Drive Suite 101 Carlsbad, CA 92008 760.430.1000
El Segundo, CA
2101 Rosecrans Avenue Suite 1250 El Segundo, CA 90245 310.807.0880
Los Angeles, CA
601 S Figueroa Street Suite 2700 Los Angeles, CA 90017 213.421.1400
Orange County, CA
Jamboree Center 5 Park Plaza, Suite 1700 Irvine, CA 92614 949.557.5000
Pasadena / Tri-Cities, CA
301 N Lake Avenue Suite 150 Pasadena, CA 91101 818.550.8200
Pleasanton, CA
7901 Stoneridge Drive Suite 211 Pleasanton, CA 94588 925.905.1100
Redwood Shores, CA
201 Redwood Shores Parkway Suite 125 Redwood City, CA 94065 650.769.3600
Sacramento, CA
701 University Avenue Suite 220 Sacramento, CA 95825 916.970.9700
San Diego, CA
12230 El Camino Real 4th Floor San Diego, CA 92130 858.509.1200
San Francisco, CA
101 Mission Street Suite 1800 San Francisco, CA 94105 415.229.8888
Silicon Valley, CA
10 Almaden Blvd Suite 550 San Jose, CA 95113 408.970.9400
West Los Angeles, CA
1925 Century Park East Suite 2350 Los Angeles, CA 90067 310.312.1800
Phoenix, AZ
2525 E Camelback Road Suite 210 Phoenix, AZ 85016 602.513.5200